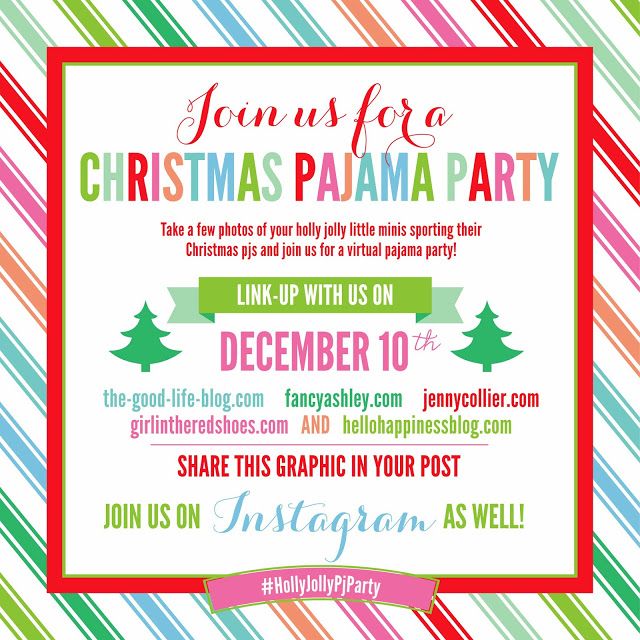 It's time for the Christmas Pajama Party!
Is there anything cuter than a bunch of littles in their Christmas jammers?
I started shopping for jammers (as we call them) for AG last year.
I picked up 3 pairs at Gap after Christmas, hello 50% off!
Of course, I also did a lot of shopping this year for some as well.
A mini can never have enough Christmas jammers, never!
I tried to get a picture of AG in her jammers over the last week.
It definitely wasn't as easy as I had hoped.
Stand by the tree and smile didn't quite happen.
She is always on the move and into EVERYTHING.
Thankfully, I was able to get some cute ones that I will cherish in the years to come.
Hot Cocoa Jammers
caught her running around the couch with my phone
dancing to the music on my phone
Admiring the tree and taking ornaments off
getting ready to go for a ride with her teddy
Opening one of her books, she loves to read
Yes, it's upside down…..Whatever works sweet girl.
I have a feeling she is loving all of her new threads.
She's loving them so much, she's REFUSING to go to bed at night.
Did you see her IG (leaheverydaylove) video yesterday….